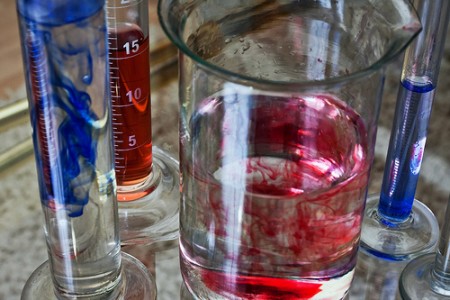 I like to try things out for my business. That includes putting myself in the shoes of those people looking to hire someone to create content and other projects for them.
Textbroker
Let's start out with the fact that I'm not a believer in the idea that you can get a great article written for under ten bucks. I decided to try it out and see what I would actually get in an effort to understand the mindset of someone using such a site — and to see if there was any value I could get out of it.
Right off the bat, there was something that bothered me: as a client, you have to put up $25 immediately. That $25 goes to paying for articles you buy and will probably cover the cost of two articles or so, but if you just want to try out the site and pay for just the first article you get, you can't do that. I still have money sitting in my Textbrokers' account, waiting for me to use it.
I put in a request for a fairly basic article about how to use a specific (and common) web app. The result was a very simplistic piece. I'd been hoping that even if the result wasn't great, it would have a little bit of research in it that I could quickly edit into something usable. That wasn't the case.
I would use this sort of material for place holder text on a project — if I needed to have content in place but didn't have time to get it written properly. That is one benefit of Textbrokers: the turn around is fast. That's not enough for me to make the site a main element of my content strategy, unfortunately.
The bottom line is that price is the reason clients get excited about using Textbrokers. The site's lowest pricing rung is $1.20 for 100 words. That's nothing in the grand scheme of things. I can see the appeal, even though it's not a good fit for any of the work I do.
Craigslist
I almost always choose writers who I already know to work with whenever I need to add someone to my team. I'm down right religious about wanting to know a person before I contract work to them: if I've seen them online or have a connection, there's far less of a chance that I'll wind up with someone that is going to absolutely flake.
But I wanted to see what's going through a client's mind when they post a project on Craigslist — and what they get. I wrote up a very specific ad for a project I needed a little help on. I made it very clear that responses that didn't follow a certain format (answering a couple of questions and including links to articles the respondent had written) would be trashed immediately. I posted it on New York City's Craigslist because that one particularly gets a lot of traffic and tends to get picked up by sites like Freelance Writing Jobs' daily list of gigs available.
There were some interesting results:
More than half of the emails I got in response did not follow the directions I laid out.
I actually got two responses from freelancers I know or know of. It's a small damn world. In a way, that bothered me because I was offering a relatively low price and wouldn't have expected at least one of those writers to be willing to work for that level of payment.
I got several emails that went directly against what I asked for, including a couple that pretty much told me I'm an idiot for asking for what I asked for. I'd like to note that I'm confident that I'm not an idiot.
I didn't stick with anyone that contacted me through Craigslist, despite a successful trial run. That's because I didn't feel like there was any sort of real connection there. I could easily see someone posting for a new freelancer for every project, which may not be efficient, but can feel like the right move without an ongoing relationship.
The Experiments Don't Stop Here
I'm a big fan of getting as much into the mindset of my prospective clients as possible, so I'll keep trying things out. So far, I haven't found any solutions that I would personally want to invest a lot of time into using, but I'm seeing more and more why someone else would.
Image by Flickr user Horia Varlan