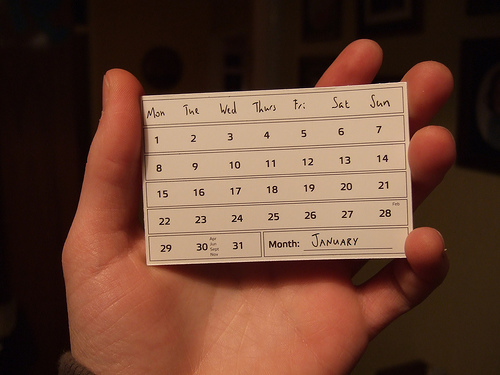 In writing about money this week, I've created a snapshot of my views right now. They do very well for me — I have a thriving business and I consider myself financially comfortable. But that's today. I expect my views to change. My husband and I don't have kids yet; when we do, we're certainly going to make different decisions. I'm young enough to still believe that I'm going to live forever and never get arthritis (though, as of next week, I'll officially enter my late twenties). The bottom line is that my outlook on money will have to change. I have some expectations about how that will go down.
Business May Take a Back Burner
Right now, my business is my end all. I love my husband, but I'm involved with my business. (Don't worry, my husband knows — and is very supportive.) I will put off socializing and hobbies and all those fun things in order to go do a little more business development. I fully expect to keep devoting plenty of time to the company when we have kids, but I'll be honest: I'm going to have to work less. That means that I'll have to make some hard decisions about business to make sure that I'm taking care of all my priorities. I've got plans in place, for sure, but everyone I've talked to says that you just can't predict what happens when you start having kids. So be it. I can't tell exactly what those changes will be, but at least I won't be completely blindsided when they come along.
I already take a somewhat conservative approach to business. Most people tend to become more conservative as they age; if that's what's in store fore me, I'm going to have to work hard not to become too conservative with my business decisions. On the plus side, I've made some big leaps recently. I just need a few of those on a regular basis and I'll be safe from stodginess.
I do expect to be able to do some things differently with my business in the next few years that will also change my outlook: I'm on track to start drawing a regular salary from my company, rather than just pulling out the specific amounts I need as they come back. That's going to have some serious impacts on my money processes: at the very least, I expect it to reduce my stress about finances. Despite being comfortable, I'm an obsessive pinch penny.
Where the Business Finances Go, so Do the Personal
I talk a big game about keeping personal and professional finances separate. And I'm religious about only using the business bank account for business expenses. But as a business owner, mentally the two stay tied up, no matter what I do.
If I get more conservative about business decisions, you know I'm going to get more conservative about personal finance decisions. I sincerely doubt that I'm ever going to be traditionally employed in the future: my business is the long-term plan. That means my money outlooks will be tied together for as long as I can foresee. I'm comfortable with that.
The past few years have seen a major change in my financial outlook: it's amazing what graduating from college and actually getting out there will do. I don't feel the need to eat ramen nearly so often at the very least. I'm excited to see what the next few decades will do to how I think about money.
Image by Flickr user Joe Lanman
This post is a part of Women's Money Week 2012. For more posts about money and age, see womensmoneyweek.com.