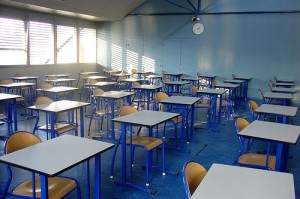 Offering the four free ebooks I've published here over the past *ouch* two months has been a learning experience. I've published ebooks before, usually for a set price, but this was a very different experience.
In short, it took a lot longer than I expected. The individual facets of the project — writing, design and so on — weren't particularly difficult, but life got in the way, as it tends to, and there were certain things that simply didn't go as I had planned.
That's not necessarily a problem, in my mind. It just means that a little more planning is necessary up front.
What, Exactly, is a Great Response?
I didn't necessarily promote these ebooks the way that I've promoted those projects that I expect to earn me money directly. I want people to read and download these ebooks, but there isn't any sense of urgency that I need them to do it now. When selling an ebook, I've found that since I know that most sales come in the first few days or weeks a product is available, I'm constantly in a rush — I want to get the word out to as many people as possible. But with these ebooks, I was more concerned with creating a lasting resource.
Nonetheless, I feel like I've gotten an incredible response. I've received incredibly positive emails and tweets, telling me that the ebooks that I released were exactly what people needed. Each ebook answered a very specific question — one that any writer could probably have come up with an answer for if she was willing to go through a couple of months of trial and error. But these ebooks seem to have sped up the process for quite a few writers, making me very pleased with the response.
What You Should Take Away from My Ebooks
I hope that you've learned some ways to make your freelance writing path a little easier to follow, but there's another message that I hope you take away from these ebooks.
I wrote and edited and designed and promoted these ebooks all by myself. I had a little help: I forced my husband to read through each ebook even though he isn't a freelancer. He's good at catching typos, though, and he can't easily escape. I also asked a few friends to read through them (a special shout out to Ali Luke for her incredible attention to detail).
But creating an ebook isn't out of reach for any writer who can at least read up on the mechanics of offering an ebook. It's a long process but it isn't particularly difficult. If I can do it, I don't see any reason that another writer can't manage the same. After all, I learned about all of this stuff by being downright nosy and reading everything I can get my hands on — it's not hard.
I'm finding my own business headed more and more in this direction, as well. While I love working with (most) of my clients, I'm a lot more passionate about my own projects. I like putting together ebooks and websites and all of that, and I'm making an effort to make that a much bigger part of my business. It's not for everyone, but I have to encourage you to think about the options that are out there and see if you're interested in more than just client work.
Image by Flickr user Thomas Favre-Bulle