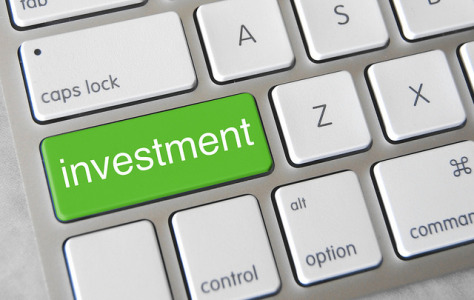 Investing in an amazing startup is like buying the hot new gadget that's just come on the market. Just being able to lay down your cash, either for an investment or a gadget is a good social signal, telling the rest of the herd that you're cool.
But sometimes you get the iPod and sometimes you get the Microsoft Zune. (Here's a Wikipedia link in case you don't remember the Zune, the necessity of which may just drive home this particular point.) One tells the world that you have taste and money and one of them tells the world that, well, you bought a gadget that turned out to be not nearly as cool as something else on the market.
Venture Capital Works the Same Way
There's not really a good way to predict precisely what investment opportunities are going to do better than others: putting your money into a company that has barely an idea of what they may offer customers, let alone any source of revenue, is risky. If it wasn't risky, after all, we'd all be startup billionaires.
But that means that investors still have to make a decision to invest in this opportunity but to pass on that one.
Investors can weed out some of the options on the table. Details like potential audience size and the relative spending power of that audience can help an investor exclude anyone that can't make the risk worthwhile. But there's still far more startups looking for capital than there are investors ready to put money on the line.
That leaves gut instinct to guide an investor through choosing where to invest. Gut instinct, more often than not, takes you to the company you want to see in the world — the seriously cool offer.
The Cool Factor Minimizes Diversity
Choosing companies to invest in based mostly on what seems cool — on what will signal to your friends that you are awesome — limits investments dramatically. What's cool right now? Well, that depends on your friends. If your friends each have their own bucket load of money and they all live in San Francisco, though, they're going to define 'cool' very specifically. Buying things online is cool, hence all the Bitcoin startups. Being able to pay someone else to deal with the sucky parts of life is cool, hence the appeal of getting things done by Magic. Wine, beer, and whiskey are all cool, hence more startups around those beverages than non-alcoholic drinks.
What's not cool? How many apps have you seen get funding for simplfying divorces? What about effective logistics management? What about anything for the unexotic underclass?
The lack of diversity isn't just a question of picking startups with ideas that seem cool to the right people, either. What people are most likely to have ideas that you think are cool? People who are very similar to you across a spectrum of characteristics.
Is There a Solution?
The venture capital system is based, ultimately, on gut instinct. There's no real way to predict that one startup will succeed or another will fail, which means that investors have to decide based on whatever criteria they choose. Coolness is no better and no worse than any other decision-making tool, especially when someone is deciding how to invest their own money.
Want to see a dramatic uptick in diversity among venture-backed startups? Get investors with a much wider collective definition of cool — more women, more people of color, more parents, more military veterans, and so on. Of coures, there's a chicken and an egg problem that people who do not already match investors' ideas of good founders are less likely to have money to invest. That's a harder problem, though I can see some options (though all come with their own particular problems):
Figure out a way to encourage more people to bundle small investments together into startups
Add more diverse decision makers at investment firms
Use governments and non-profits to come up with investment capital
A more practical option may be to look for more opportunities to opt out of the venture capital system in general. There are plenty of arguments for other strategies: venture capital is likely creating another bubble, it's creating businesses focused only on exits, and it's definitely driving price wars.
Bootstrapping, or taking only a small round of investment from friends and family, is the fastest route away from venture capital. It won't work for all companies — anything needing a big upfront investment in research or equipment is out — but bootstrapping is always worth considering. And the number of ideas that can be bootstrapped today is surprising; 3D printers, marketplaces offering time on expensive equipment, and amazingly cheap software tools have brought down the cost of building anything.
Image by Flickr user Got Credit