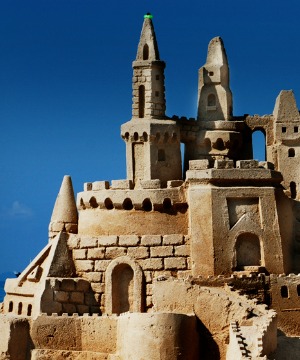 Stagnation is a very real threat, especially when you do creative work every day. Clients are only ever interested in what you can already do and repeats of what you have already done. (While I can't speak from experience, I assume the same is true of employers.)
Doing just what is expected of you is an option, I suppose. But if you've already decided to go out and read blog posts about creativity, you're probably not the sort of person to be forever content with the status quo. You want to level up, preferably on a regular basis.
It's certainly possible to force yourself to level up creatively. You need to invest some time and take some risks.
Force yourself to launch new personal projects on a regular basis.
Find a way to work on the projects above your pay grade, even if it means acting as an assistant to the primary creative on the job.
Tell people what you're doing so that they'll hold you accountable.
Do work that scares you (in the risk-taking sense of the word, not in the working-with-bad-clients category).
Right now, I'm gearing up to launch something that will stretch my abilities in whole new ways. It's pretty intimidating. But I keep telling more and more people about the idea, so it will be a whole lot scarier for me if people think I've given up than to actually finish the work.
Image by Flickr user williamcho